We are three consultants and coaches – Irene Lukas, Fiona Klingels und Carsten Rüscher – from the Greater Hamburg Area with very diverse backgrounds who strive to "Harmonize Your System" (a Maxime derived from the meaning of the word irenicon = "a proposition that attempts to harmonize conflicting viewpoints"). This maxime does not only influence us but also our doing, as we strongly believe that only balanced people who are able to see companies and their employees in a holistic way, are able to support others in going thru changes. 
"Harmonize Your System" – is also an invitation to balance your own system and the environment you spend your life in.
Our systemic approach shows how important it is to prepare people for crisis and challenges in an unbalanced VUCA (Volatility Uncertainty Complexity Ambiguity) world full of disharmony.
Hence it is our goal to prepare others in dealing and handling these challenges by offering very individual services in trainings, workshop facilitations and business coachings. Trust in Harmony in times of VUCA and Corona! We are here for you on- and offline to support you with our expertise and know-how in German, English and Romanian. Get in touch with us by using our contact page.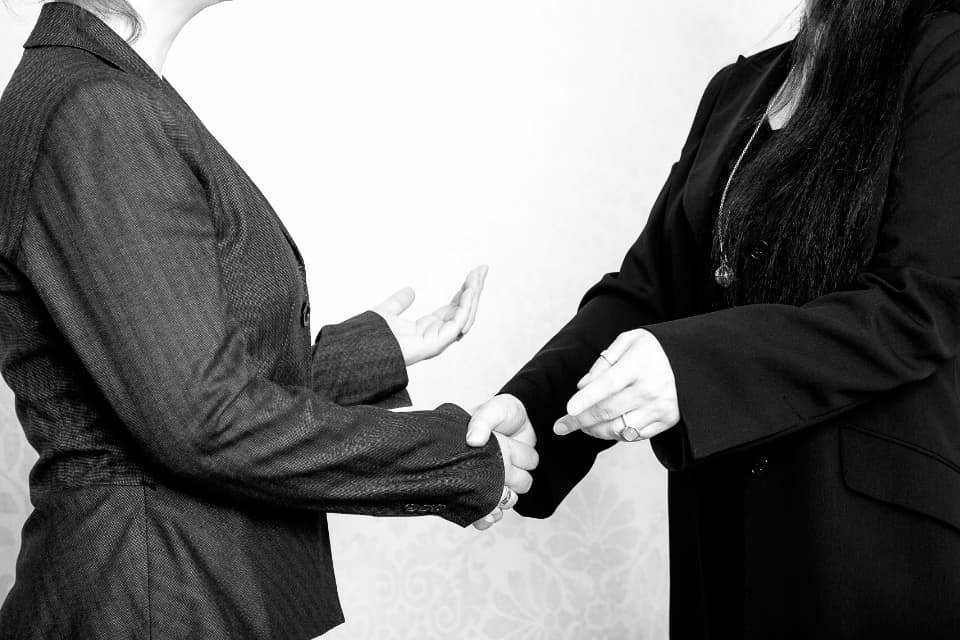 Our customers are companies going thru changes or organizations that support their employess by offering them Business Coachings or Trainings.
Here are some services provided in English 2019:
Several team building workshops for different departments of Almiral, Airbus, European XFEL or Covestro
Cross-cultural training of internal Change Facilitators to support change processes within the company in USA, Asia and Europe for Covestro
Facilitation of international large group events for Airbus
Several Business Coachings and Leadership Trainings for European XFEL